Paddock Park Village

3101 SW 34th Ave. #703

Ocala, FL 34474

352-854-0022

awhitecrystal@gmail.com

We've moved to a big beautiful new store just next door from where we were.

Airport Plaza

979 N Suncoast Blvd

Crystal River, FL 34429

352-563-5338

awhitecrystal@gmail.com
Open 9:00am to 5:00pm Mon - Fri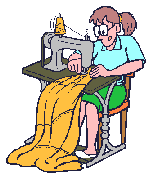 Our A White Sew stores are a one stop shopping experience.
We have sewing machines and embroidery machines to fit every budget. We have sewing classes and new customer support classes every day.
We have sewing machine repairs.
Please feel free to browse our beautiful quality fabric. Bring your show and tell to share and we will share ours!
Friendly and creative staff are here to help with all your sewing needs.
Our Ocala store now has the revolutionary Viking Husqvarna Epic
Visit Viking Husqvarna to see the video
Come into our Ocala store to see this marvelous machine in person
Every is talking. The Destiny II is revolutionary

Introducing the Jazz
Did we mention - We Take Trade-Ins? Bring yours in!
We now have several practically new Elisimos, some only a few months old, that have been traded in on a new Destiny.Both of our stores has some right now. A few of the Ellisimos even have remaining time on the Babylock Gold Standard warranty that we can transfer to you. These are going to go fast, so check with your local store to see what we have.
Click here - Used Machine List - to see a list of our used machines.
Don't forget we have the Pfaff Creative Sensation at the stores for you to experience. With its stitch creation, stitch stacking and more, this machine will delight those who love their Pfaff. We also have other Pfaff models for you to look at including the top-of-the-line quilting machine, the Performance 5.0.